Forgive and Move On and Take the Knowledge With You to Grow…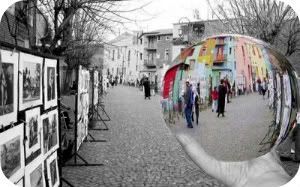 As we go through life there are many people that will cross our path and for each person there is a lesson. For everything we do and we experience, there is a reason. How are you handling the good the bad and the ugly?
If you walk through life everyday and you allow drama to control your day, you will be blinded by the knowledge it is meant to bring. If you are spending time getting wrapped up in other people's drama, you will never grow because you will be stuck in a place that is consumed with troubling times.
As your life goes on, you will realize that you become who you are because of everything you have seen, done and been through. And when you realize that you are a product of your lives experiences, you will see that everything has made you who you are today.
So for the evil things and challenging people that have crossed your path, be thankful. If you hold on to harsh feelings, it will burn you inside and the grudge will be holding you back. You will have internally poisoned yourself.
For everything, there is always a solution. It is up to you to make the right choice of what the solution will be. You can be angry and hold on to those negative feelings that will just burn inside you and could make you sick, or you can turn it around and say, Thank you for the experience of teaching me "the not to", now I understand the "how too".
When I look back at everything and everyone that has entered my life, I appreciate them for the knowledge that has helped me grow and become everything and more.
So when things are happening and you feel as if you just can't get a break, think again, you have been given the opportunity to find a solution and make it happen better for you the next time!
One moment at a time, one step at a time, one day at a time!
((hugs))
Lyn-Dee